Posted on
June 6, 2022
in
What makes PNG a user-friendly cooking Fuel?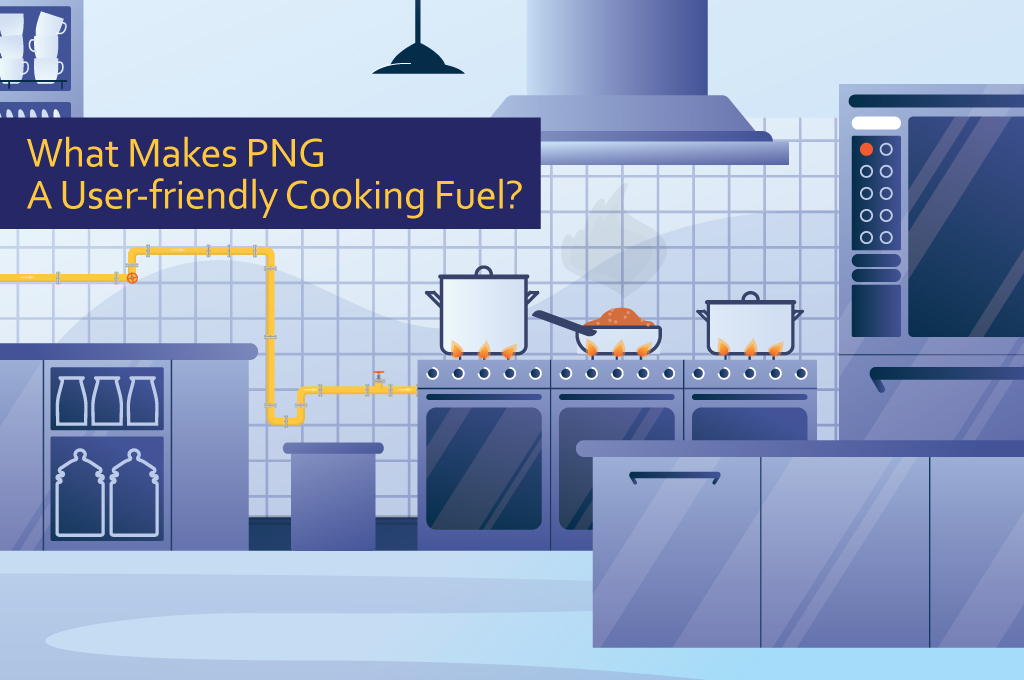 India has been constantly making efforts to become a gas-based fuel country. Since natural gas is now used as PNG (piped natural gas) in Indian households, it is ultimately increasing the user base for cooking fuel and moving towards the natural gas targets. Apart from that, the use of CNG vehicles can also help in making India's gas transition smoother. While the share of gas in India's primary energy mix was 6.7% in 2020, the central government has set an ambitious target of increasing it to 15% by 2030.
IOAGPL has got a perfect track record of 100% reliability in its gas supply. With PNG you are assured of a continuous and reliable 24-hour supply of cooking gas. With piped gas lines, life has become very easy compared to cylinder cooking where one had to continuously monitor the cylinder refill, whether it has been connected properly and so on and so forth. The convenience of piped gas lines is what makes it the preferred choice of fuel for many people and allows one to satisfy their midnight cravings without worrying about running out of gas.
PNG is better on so many levels. It is convenient, safe, economical and most importantly saves a lot of space which can be utilized for keeping other kitchen things. In the past days, there were always situations arising where guests had come and the gas would be over midway of cooking and the struggle of finding a spare cylinder on top of it. All this is rectified by piped natural gas for your cooking needs.
Since natural gas is lighter than air, it dissipates rapidly in case of leakage. Piped gas has become an affordable and more convenient option with cylinder prices going up continuously. No storage at customer's premises, the uninterrupted supply and round the clock monitoring of IOAGPL ensure a safe and reliable supply of natural gas to its customers. Easy and convenient payment options are available as well.
Moreover, with PNG, you can also keep a check on the bills along with auto-pay mode options and constant reminder notifications. It ends the inconvenience to a great extent and facilitates consumption only up to what they actually need, besides giving the satisfaction of being eco-friendly.
If you have not yet switched to PNG, and want to inquire about a new PNG connection for your home, contact IOAGPL authorities today!