Posted on
July 11, 2022
in
India is fast moving towards CNG Vehicles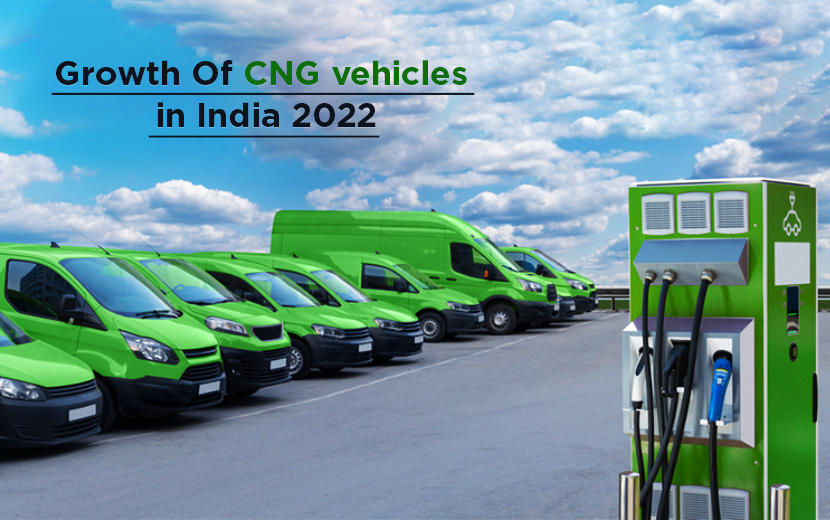 Sales of fuel efficient CNG vehicles hit new high year on year
With recurring hikes in the prices of petrol and diesel over the last few years, the smart Indian consumer has generously embraced CNG for its proven cost-effectiveness. The market of CNG-powered vehicles has grown more promising year on year with the demand of CNG vehicles continuing to outgrow the supply.
The industry recorded whopping sale of 2,61,000 CNG vehicles in the FY 2021-22 – which translates to 97% growth compared to the number of units sold in the previous FY 2020-21. The top 3 CNG car manufacturers – Maruti Suzuki, Hyundai and Tata Motors – show encouraging data on the rising demand and sales of their 14 CNG-powered vehicles that rule the market.
Interesting growth data of CNG vehicles manufacturing companies
CNG vehicles account for 1/5th of overall sales for Maruti Suzuki
Maruti Suzuki has pending orders for 1,30,000 CNG vehicles (in current FY 2022-23)
Hyundai witnesses average monthly growth of 58% in the sales of CNG-powered vehicles
Hyundai sold 24,730 CNG vehicles in the first five months of the current year, compared to 37,584 units of CNG vehicles sold in the entire previous year
For Tata Motors, 52% of sales of its Tigor and Tiago models is contributed by its CNG variant
The iCNG range of products of Tata Motors makes up 10% of its total product portfolio
CNG – The In-demand, Pocket-friendly Fuel
There is a considerable difference in the price of CNG and its counterparts – petrol and diesel. The cost of CNG is almost half of the petrol and diesel. Savings on cost of fuel is the major factor inspiring the shift from conventional vehicle to CNG-powered vehicles. Besides, the running cost of CNG-powered vehicle is significantly lower than the petrol/diesel driven vehicle. The running cost of CNG vehicle is around 2.2 per km, whereas that of petrol/diesel vehicle is around 5.45 per km.
Moreover, CNG vehicles are significantly low on carbon emissions which make it an extremely eco-friendly fuel. Besides being cost-effective and fuel-efficient, CNG-powered vehicles are also preferred for its ability to curb air pollution.
With swiftly expanding network of CNG gas filling stations across the country, it is now easier to drive a CNG-powered vehicle than before. Nearly 3,700 CNG gas stations are operational across the country today, meaning it is now feasible to travel long distances in CNG vehicle. In order to promote the use of CNG vehicles, the government of India has plans underway to set up 10,000 CNG stations across the country in the next 10 years.