Posted on
March 9, 2022
in
Nurture Young Minds – Develop Safety Culture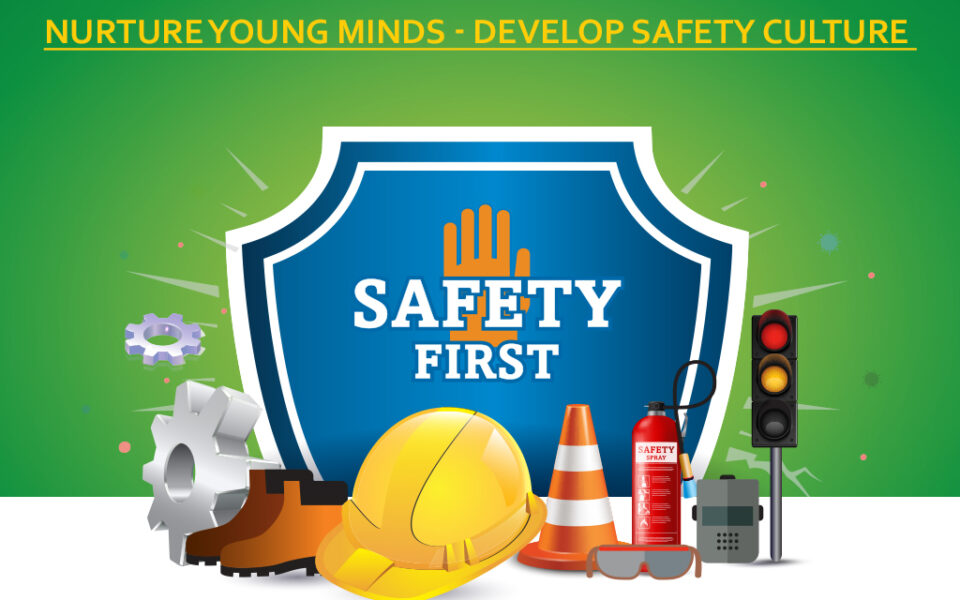 The National Safety Day (NSD) is observed every year on the 4th of March in India. The year 2022 marks 51st National Safety Day/ National Safety Week campaign. The National Safety Week is annually observed from 4th March to 10th March. The whole week is marked to celebrate awareness among citizens about their individual safety and wellbeing in the workplace.
It is also observed to focus on the safety practices in public places like the streets, offices, environment, etc. Several campaigns are organized on this day to create awareness about the crucial safety practices.
The campaign urges several organizations to engage in several activities or events according to their legal safety guidelines. The campaigns are mostly general, flexible, and extensive.
National Safety Day 2022: Theme
Every year a theme is given for this special day/week to highlight the importance of public safety. The theme for the year 2022 is 'Nurture Young Minds Develop Safety Culture'.
The theme focuses on the significance of teaching safety practices and fundamentals to children. The habits they develop during a young age will help them throughout their lives.
Aim
The main purpose of the day is to strengthen and spread the Safety, Health, and Environment (SHE) movement to various parts of the country and tune the same into the work culture.
National Safety Day: History
National Safety Day honours the Foundation Day of the National Safety Council. It was set up on the 4th of March 1966 by the Ministry of Labour, Government of India.
National Safety Day was first celebrated on the 4th of March 1972. This year, India is observing its 51st National Safety Day.
National Safety Council (NSC)
As mentioned above on March 4, 1966, the National Safety Council was established by the Ministry of Labour, Government of India (GOI) to sustain the SHE (Safety, Health and Environment) movement at the national level. It is the peak non-profit making, a threefold body that is registered under the Societies Registration Act 1860 and the Bombay Public Trust Act 1950.
Objectives of National Safety Day/Week Campaign
To create awareness about safety on a national level.
To achieve the participation of major players in different industrial sectors.
To promote the utilization of a participative approach by the owners of the company in the safety, health, and environmental activities.
To encourage the development of need-based activities, self-compliance with statutory requirements, and professional SHE management systems at workplaces.
To bring into the fold of SHE movement sectors, which have not been statutorily covered.
To remind the employers, employees, and others of their duties in making the work environment safer.